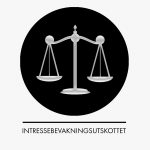 The Advocacy Committee is a new body within SHS whose role is to support the
Executive Boards work with external advocacy. External advocacy means making
SHS voice heard in society.
To a large extent, this entails being active in different organizations SHS is a member of or carries an interest in – e.g. National Union of University Students in Finland, Student Health Services, HOAS and World Student Capital.
The committee meets regularly to discuss actual matters and organizes other
program – last year the committee visited Rud Pedersen, a public affairs consultancy. Together with Hanken the committee invited students to a lecture with the Mayor of Helsinki, Jan Vapaavuori. Would it not have been for covid-restrictions, the committee would also have visited the Parliament.
The committee has been founded to raise interest and awareness of the issues SHS
works and to work as a platform to discuss matters related to external advocacy. The
committee goes under the acronym IBU, derived from the Swedish word for external
advocacy. IBU is chaired by the Executive Boards representatives for external
advocacy; Academic Affairs, Social Affairs and International Affairs.

If you have questions or thoughts about the committee ask Sebastian.stahlberg@shs.fi!
The Committees working language has been Swedish. Knowledge of Swedish and Finnish is good to have due to that some of the working is done with organizations using those languages – however many issues can be discussed in English. English-speaking students are encouraged to apply to bring a different dimension – we're sure we'll make it work together!