Equality and Harassment
Hi everyone!
We are the Equality and Harassment Ombudsmen for this year! We are here to help, support and take cases concerning equality and harassment, that comes to our knowledge. Our names are Pia Blomqvist and Anton Mattsson. We are members of the Executive Board for 2022.
The slogan of our Student Union is "The funnest Student Union in Finland" and we are here to make sure that everyone feels this way! No one should feel like they are being treated poorly or offended in any way. All our members are equally important and meaningful and everybody should be treated accordingly. We strive to be a Student Union where everyone feels welcome and accepted as who they are!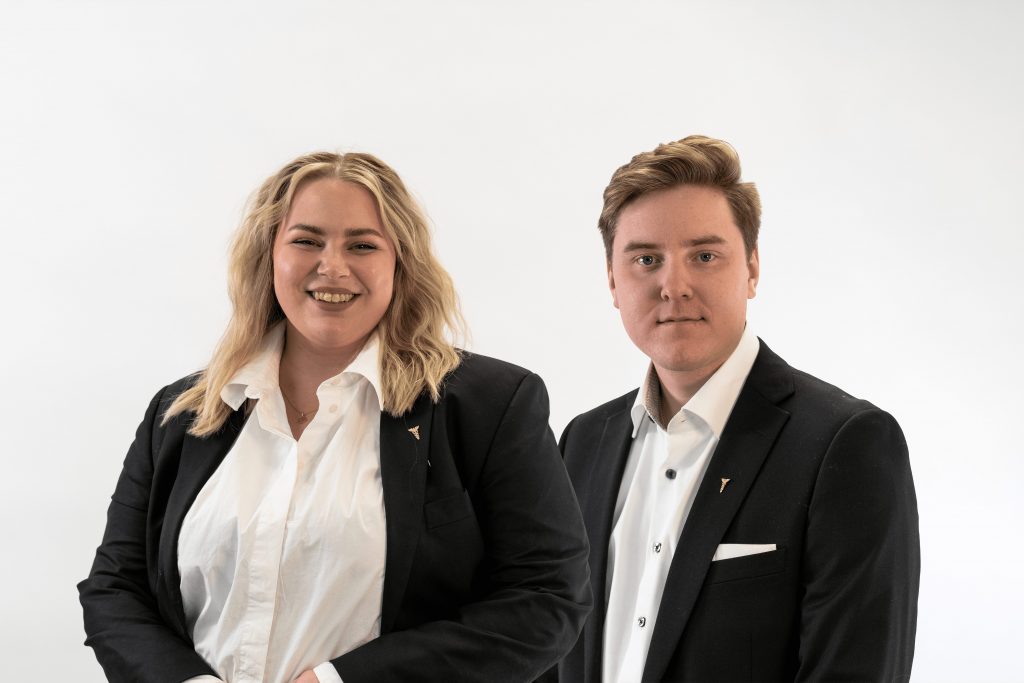 If you feel mistreated in any way, please do not hesitate to contact us immediately. We want to point out that no issue is too small. The easiest way to contact us is by emailing equality@shs.fi. If you or someone you know is being treated unfairly, please let us know. You can also come and talk to us in person if that feels better. You can of course also get in contact with us via our personal emails pia.blomqvist@shs.fi and anton.mattsson@shs.fi. Please note that all matters brought up to us are confidential and no information will be shared.
Our Student Union Policy Document states the following about equality and harassment at SHS:
'Hanken and SHS are equal and non- discriminating organs. Everyone should have the same opportunities and be respected regardless of situation. SHS considers feminism and equality to be synonymous concepts. In questions related to equality, SHS chooses to use the word 'equality', since SHS wants to accentuate that language-based questions are taken into consideration.'
For an equal and harassment- free Student Union!
Pia Blomqvist, Anton Mattsson