Elders' Council
The Elders' Council is an advisory body which is entitled to report and submit proposals to the Executive Board and the Student Council.
The Elders' Council consists of its President and three to five members, who are experienced student union actives that have most likely held a number of positions of trust at SHS.
The Elders' Council functions as the student union's senior advisors, and have the role of advising and supporting the student union's current persons in charge. In addition to fostering continuity within the student union's operations and governance, the Elders' Council keeps an eye on the implementation of SHS' vision, mission and strategy.
The Elders' Council 2022: Eliott Tallqvist (president), Taneli Immonnen (vice president), Nicolina Massa, Amos Schalin, Lydia Nystén, Fanny Hindsberg.
Here you find more info about our positions in the council: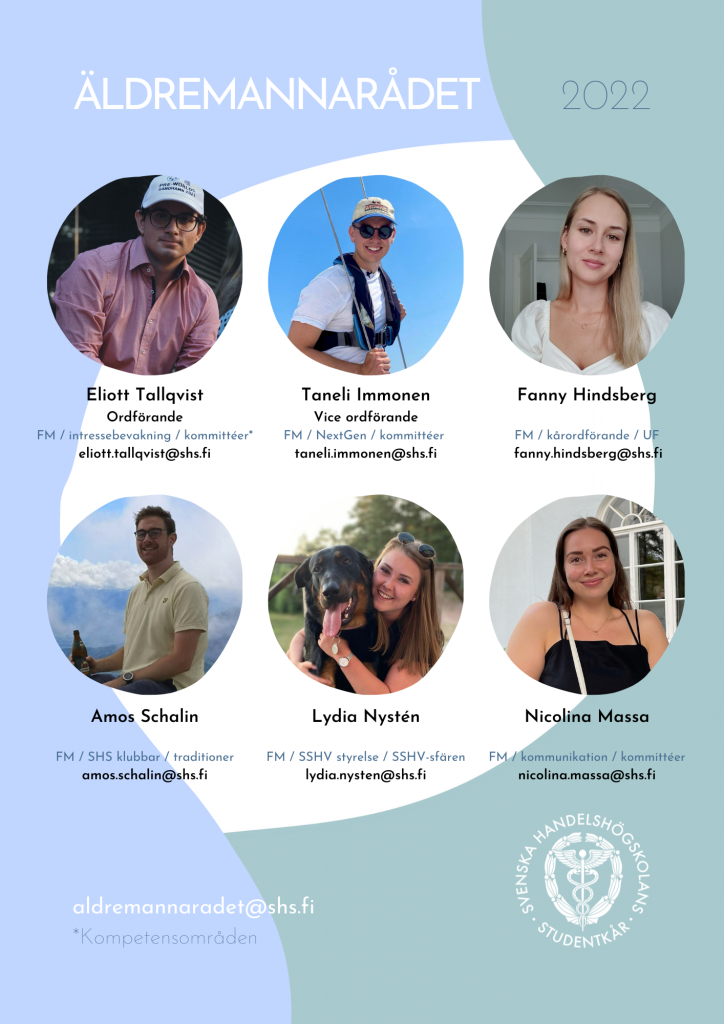 Contact: Eliott Tallqvist aldremannaradet@shs.fi