Career at Microsoft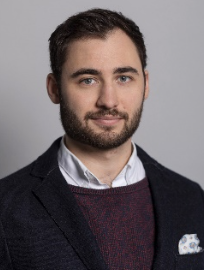 Carl von Frenckell – Solution Sales (Productivity, Cybersecurity, Compliance)
Major at Hanken Vaasa: Finance

Why I applied
I applied to Microsoft roughly 5 years ago for a Finance/Sales Operations intern position, while doing my exchange studies for my Bachelor. At that time Microsoft was in the beginning of its ongoing transformation, and while my view of Microsoft at the time was of a tech-heavy oldtimer, I thought that maybe I'll learn something about corporate finance and how the financials are handled in a large, complex organization. The responsibilities I got was much heavier than I had anticipated, and after 3 months I was responsible for our roughly eight-figure customer investment portfolio.

Being a graduate at Microsoft
After about a year in my intern role, I got offered a sales role as a graduate. Even after five years the learning curve is still steep and the job satisfaction is high, since we at Microsoft Finland get to work exclusively with the largest organizations in Finland and the work we do with our customers often get noticed in for example Kauppalehti, where we get to see our mark in shaping the business landscape of Finland.

Future possibilities
When working with the organizations we manage, we are often in deep discussions about the challenges and opportunities customers face in their respective industries as well as the business value technology can offer. This leads to a learn-it-all mindset at Microsoft that mixes the best of both technology and business knowledge, as well as having to be skilled in large-deal negotiations and financial strategy. This opens up opportunities both inside the large organization Microsoft is, as well as outside of Microsoft.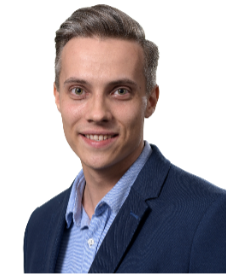 Lukas Lundin – Solution Sales (Azure Cloud Computing, Applications, Data, AI)
MSc Accounting (Graduated 2018)

Why I applied
I have always had an interest in tech, and was looking for tech related opportunities that overlapped with my business degree after graduation. I saw the Aspire Graduate program as the perfect bridge into tech, and jumped on it.

Being a graduate at Microsoft
I joined Microsoft as part of the Aspire program, where you get to do real work from the get go, there is really no practical difference in the day to day work compared to a non-graduate. This might feel intense at first, but at the same point you can appreciate actually contributing. The Aspire program connects you with thousands of other graduates all over the world, and get to actually meet them all during the summer. I currently work as an Azure Specialist within the Public Sector segment. Azure is Microsoft's cloud computing platform, growing massively. It is technically a sales role, but mostly involves deep technical consulting and really understanding both the customer's technical challenges and how their organisation runs. There is a lot to learn, but the entire organisation really supports a learning mindset, where you can dedicate time to really focus on learning.

Future possibilities
I have been in my current role for about 1 year and 9 months and am aiming to either go deep into tech, or a more business development related role at some point in the future. Microsoft is a huge organisation and the options are almost endless when it comes to opportunities, and we are given room to grow into the role we are aiming for.