My Microsoft Experience By Halle Hughes, Area Change Manager at Microsoft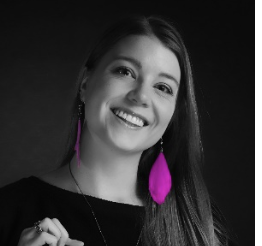 My Microsoft Experience
By Halle Hughes, Area Change Manager at Microsoft

My first year at Microsoft has been a whirlwind of an experience, but let's rewind for a minute. Starting in high school I knew I wanted to work for a large international company – I loved the thought of traveling around the world and learning different languages, despite not having any international experience thus far. After high school, I attended the University of South Carolina to study international business and got the chance to travel abroad for the first time. After I had such a great experience living in Spain for 6 months, I knew I wanted to live abroad again, so I applied for a Masters in International Business Double-Degree program through South Carolina and found myself in a partnership program with Aalto University School of Business in Finland. It was through my studies in Finland that I made a great connection with a classmate whose manager just so happened to be recruiting an intern to the Business and Sales Operations team here at Microsoft Finland.

As I was prepping for my interview and researching Microsoft, I came across a lot of values that I aligned myself with – namely that of empowerment and growth mindset. Even though I was not too familiar with extensive technology prior to my internship, other than some experience with Excel, I knew I loved learning and would continuously strive for a 'growth mindset' while working here. Empowering other people was another value I could really get behind. I am so fortunate to have grown up with a supportive system of family and friends who always make me feel empowered, so I jumped at the thought of being able to come to work. every day to do the same.

When I started in September 2019, I was quickly thrown into action and was given a lot of responsibility right off the bat as part of the Finland BSO team. My primary responsibility was to facilitate at a local level the end to end process of Microsoft's key investment vehicle that all sellers can leverage for their customers. This gave me high visibility to not only the senior leaders in Finland, but also to many people in Western Europe HQ. I learned so much about the power of effective communication, how to manage and improve processes, and how to work with a variety of stakeholders.

After about 8 months into my internship which was coming to an end in 3 short months, I knew I wanted to stay in Finland and at Microsoft. My manager had been looking out for opportunities for me to join the Aspire program and one day I received a call from him telling me I had gotten an interview for a Business Program Manager position focusing on accelerating transformation. A few weeks later I found out I got the position and here I am, having just celebrated my 1-year anniversary, now working in Western Europe HQ as an Area Change Manager… and you know what my primary responsibility is? Implementing a Microsoft framework aimed at empowering all our employees to help drive our own transformation agenda.

Looking back at the last couple of years, if I had one piece of advice to offer that has proven successful in accelerating my own personal and career growth, it would be to always remain open to opportunities and be flexible to changing circumstances. Things may not always work out the way you had planned them, but if you are open to different opportunities, you will end up just where you were meant to be.